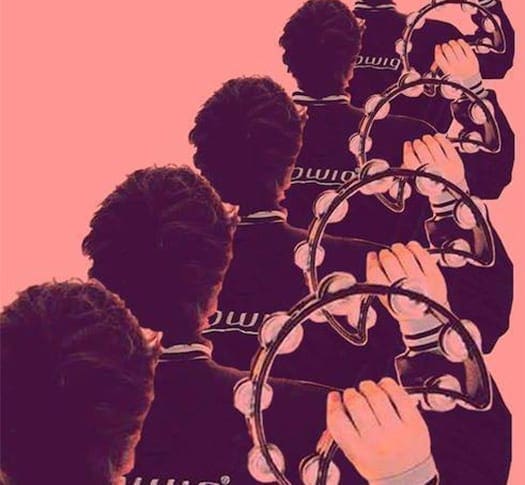 Boy Azooga is the project of Cardiff-born Davey Newington. While playing under the pseudonym 'Bongo Fury' in Charlotte Church's Late Night Pop Dungeon alongside other Cardiff bands such as Keys and Monico Blonde, Davey began writing his own material, later recording at his mate Dr. Ed Boogie's house. Though constructing the music's multifaceted layers himself, on the live front he recruited friends Daf Evans, Dylan Morgan and Sam Barnes to form the four-headed, instrument-swapping psychedelic-dance-rock outfit now known as Boy Azooga.
Their songs brim with love for a diverse suite of musical history, with touchstones of The Beach Boys, Sly And The Family Stone, Caribou, Black Sabbath, William Onyeabor, King Gizzard And The Lizard Wizard, Beastie Boys, Can, Outkast, The Go! Team, Van McCoy, Ty Segal and many more.
Catch them live at your next opportunity. In return, they'll give you a maraca to shake.
BOY AZOOGA RELEASES ON BUBBLEWRAP