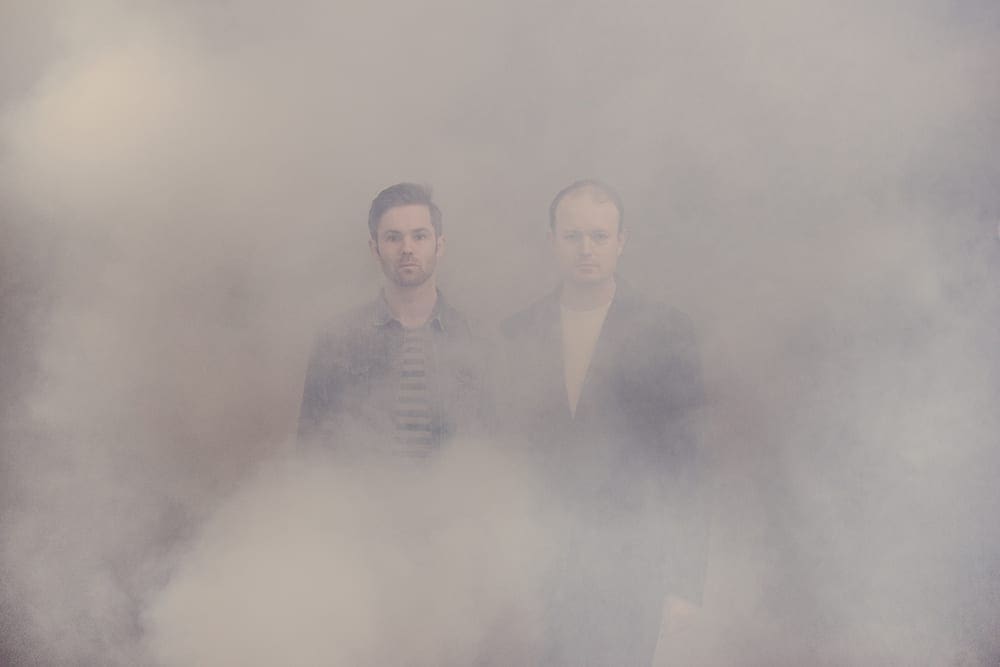 Recruited to the Bubblewrap roster in 2017, Cotton Wolf is the collective moniker of Welsh 'Super Producer' Llion Robertson and classically-trained composer Seb Goldfinch. Prior to joining us, the pair have already impressed the likes of BBC Radio One and BBC Radio 6 Music with previous EPs, Moxa, Cloud City and Catapelt, resulting in repeated radio plays. Embracing the conflicts between man and machine in an ever-digitising world, such tastemakers have pointed towards Massive Attack, Hans Richter and New Order as sonic reference points.
Their first LP for Bubblewrap, Life In Analogue, was released on April 28th, 2017, and was nominated for the Welsh Music Prize the same year. Comprising epic classical strings, synths and minimalist vocals, it marked the culmination of nearly two years of development in the studio. Themed around the connection and disconnection found in our interactions with technology, the electronic backdrops are mediated through the pair's deft, warming and human approach to production. Life In Analogueis available on 2 colour splatter vinyl and digital download.
Their follow up, Ofni (Welsh for Fear) was released on 4th October 2019. Set against a thematic backdrop of social uncertainty, the album's darker material is simultaneously imbued with anxious paranoia and hopeful positivity. The new tracks from the Cardiff duo showcase a bolder production with faster tempos and purer electronic sounds, alongside hypnotic, abstract and melodic ideas inherent to their previous release. Whilst the bulk of the album is instrumental, the title track features an ethereal vocal contribution by Adwaith's Hollie Singer. 
Cotton Wolf Releases on Bubblewrap…