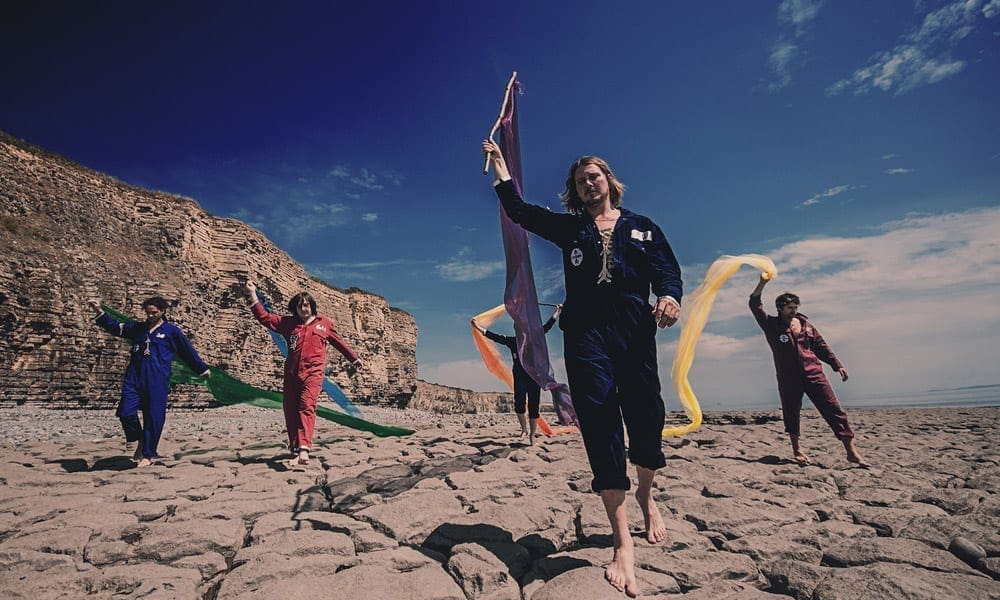 Reared in the wilds of St. Davids in Pembrokeshire, Little Arrow bottle up the spirit of their natural surroundings and transpose it into an edgy, grunge folk cocktail. Built around the delicately varied songwriting of William Hughes, their two LPs Music, Mask and Poems (2011) and Wild Wishes (2013) echo the sound of campfires on late-night beaches, stormy waves crashing against rocky coasts and a sense of ethereal yearning.
Following the end of Cardiff indie cult heroes, Frederick Stanley Star, Hughes spent a year ceaselessly writing and recording songs in West Wales. These acoustic templates have since been broadened with the arrival of Dan Messore (guitar), Ben Sharpe (guitar), Callum Duggan (bass) and Richard Chitty (drums). The resultant sound is one borne of the folk tradition, but with both feet firmly camped in more experimentally anthemic territories.
The carefully concocted, poetic alchemy of Little Arrow's first two releases for Bubblewrap Collective gathered a range of critical plaudits culminating in their second album, Wild Wishes, receiving a nomination for the 2013 Welsh Music Prize. This has since been followed by their third LP, Furious Finite, released in October 2014 to another set of glittering reviews and, subsequently, a Zine-album, Old Ink, featuring the artwork of the band and other contributors in July 2015.