Description
It's been 10 years since Little Arrow emerged with their debut album, 'Music, Masks & Poems' way back in 2011. In marking this monumental milestone, we also celebrate the life and music of frontman, William Hughes, who we sadly lost to cancer in December 2018.
Available for the first time on vinyl, and accompanied by a raft of bonus digital tracks, 'Music, Masks & Poems' completes the collection of existing fans, but also acts as the perfect introduction to a stellar, much-missed songwriting talent. Brimming with themes of hope, love and community, the album remains an expansive, airy and understated folk-tinged gem. Label owner and Little Arrow drummer Rich Chitty elaborates in his accompanying liner notes:
"From the tranquil opening of 'Bitten Blues' to the vivid imagery in 'Aeroplane'; the lyrics felt old-worldly but familiar. Full of hope, but tragic. Wetting its toes amongst the mayhem, as Will puts it in 'Poetically Diseased'. It was intimate, strange and personal yet somehow relatable, as though it talked of your pain and your joy, all through metaphors nearly lost to time. 'Easy Now' and 'Beneath the True Blue' were haunting and heart-breaking. 'People of the Volcano', 'Boat' and 'Poetically Diseased' were optimistic but borne of that same curious cloth. To this day, it remains my favourite part of Will's back catalogue."
The release charts some of the many aspects of Will's artistic life with a 'Words & Art' booklet showcasing his sculptures and lyrics; all accompanying the heavyweight, marbled blue vinyl of music. The digital reissue will also include bonus live recordings spanning Little Arrow's career alongside interpretations of the album tracks re-recorded by some of Will's closest friends.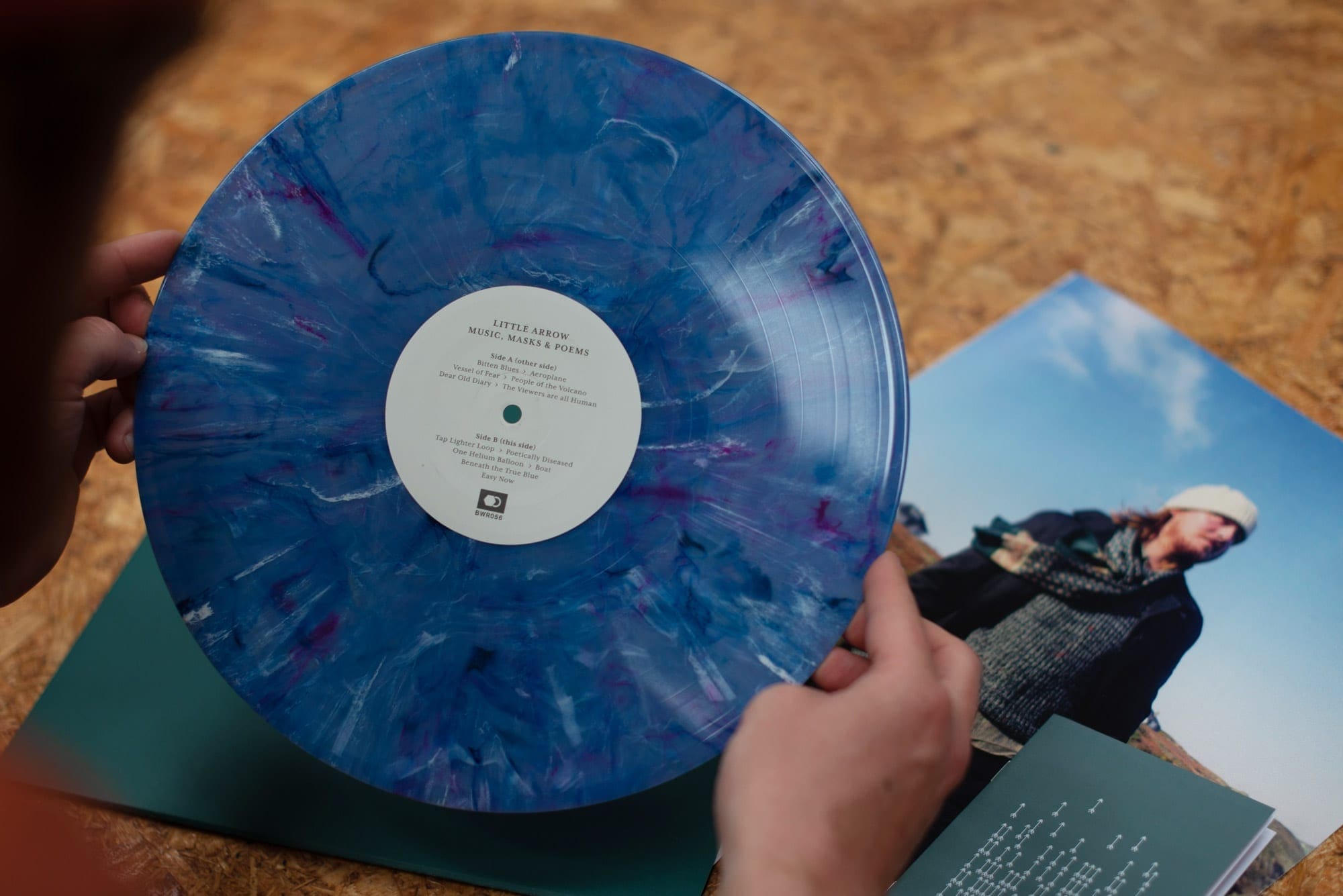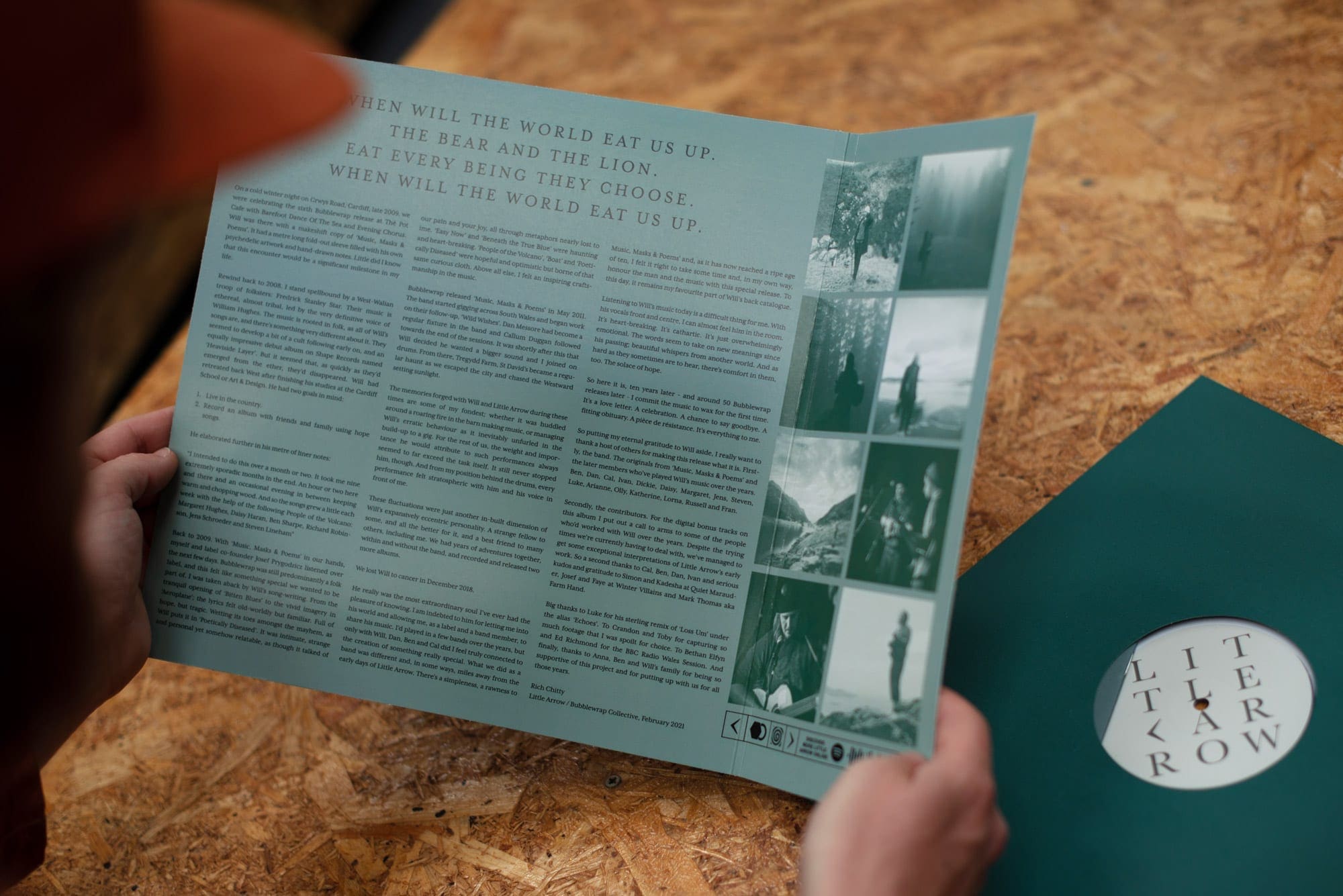 "It's deep and it's absolutely guaranteed to move you."
Chris Sawle, Backseat Mafia

"Some of the most bountiful and beauteous sounds to ever caress your ears."
David Owens, Nation Cymru

"It feels vital and alive – a precious moment in time, preserved by a fragile recording." – Tom Emlyn, Repeat Fanzine

"Full of brilliant imagery and wonderfully complex poetic lyrics."
Max Wright, Welsh Connections