Description
Work on Divine Invasions began as soon as the first album had been finished back in September 2019. The first album saw sparing use of guitar, instead mainly writing around piano. When it came to writing the second, Sanders and Barnett didn't want to fall into the same routine, choosing to embrace exploring new sounds, experiment with new effects, making guitars sound like synths and using vocals for the first time. The album began taking shape at Ritual Cloak's studio HQ in Cardiff, but lock-down forced the pair to work separately, and in a very different manner than before. However, this change of circumstance proved extremely fruitful, and has resulted in a collection of songs that would otherwise have not come together had Sanders and Barnett continued to work in their traditional ways. 
The title Divine Invasions is inspired by the Philip K Dick biography. Dick was plagued by nervous breakdowns and driven to near insanity by visions of God.
The geometric texture t-shirts were designed and printed by Tom Whitehead at The Printhaus, Cardiff. The design is a 2 colour geometric print on dark grey Earth Positive garments (manufactured by solely using renewable green energy from wind and solar power).
Artwork by SnowSkull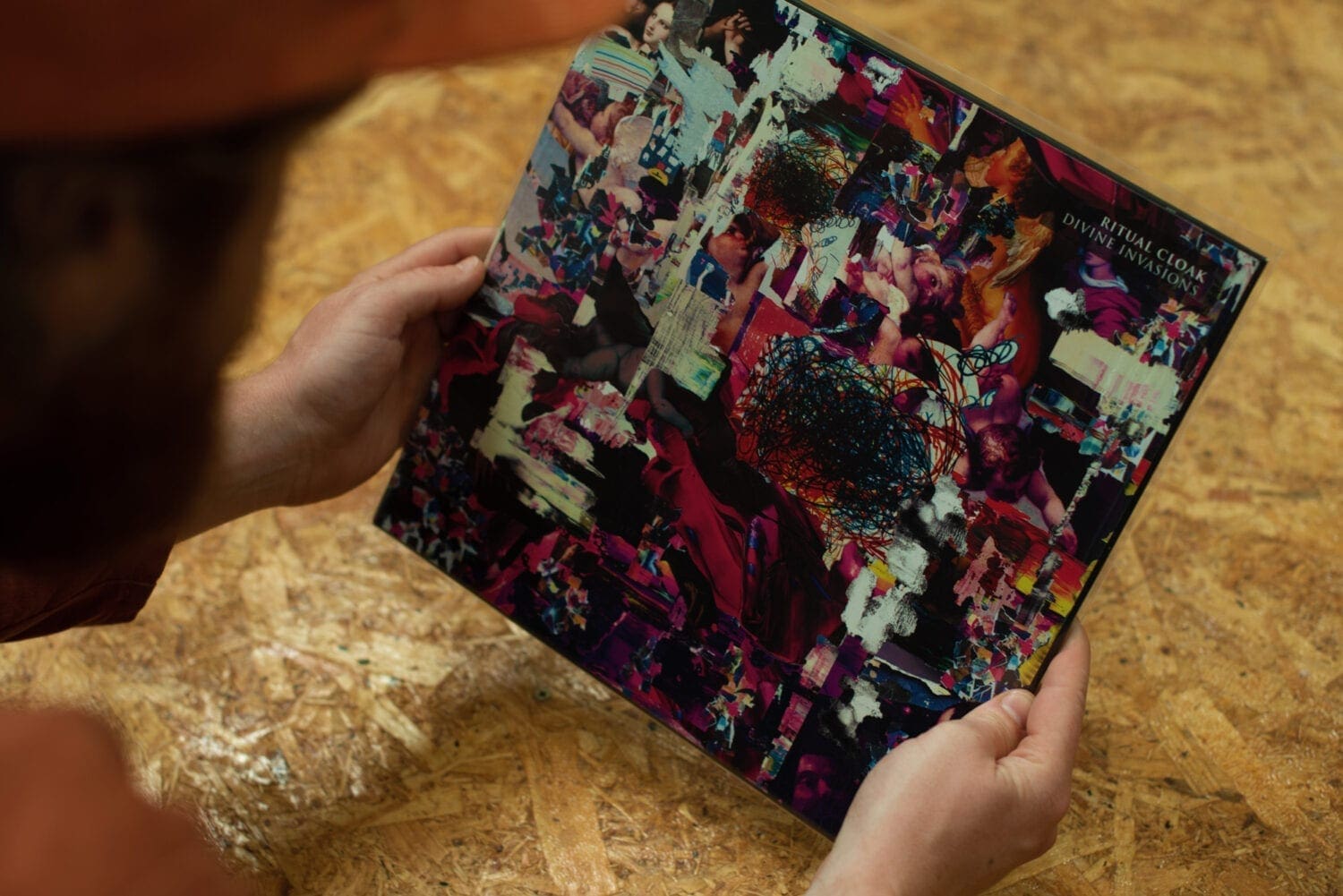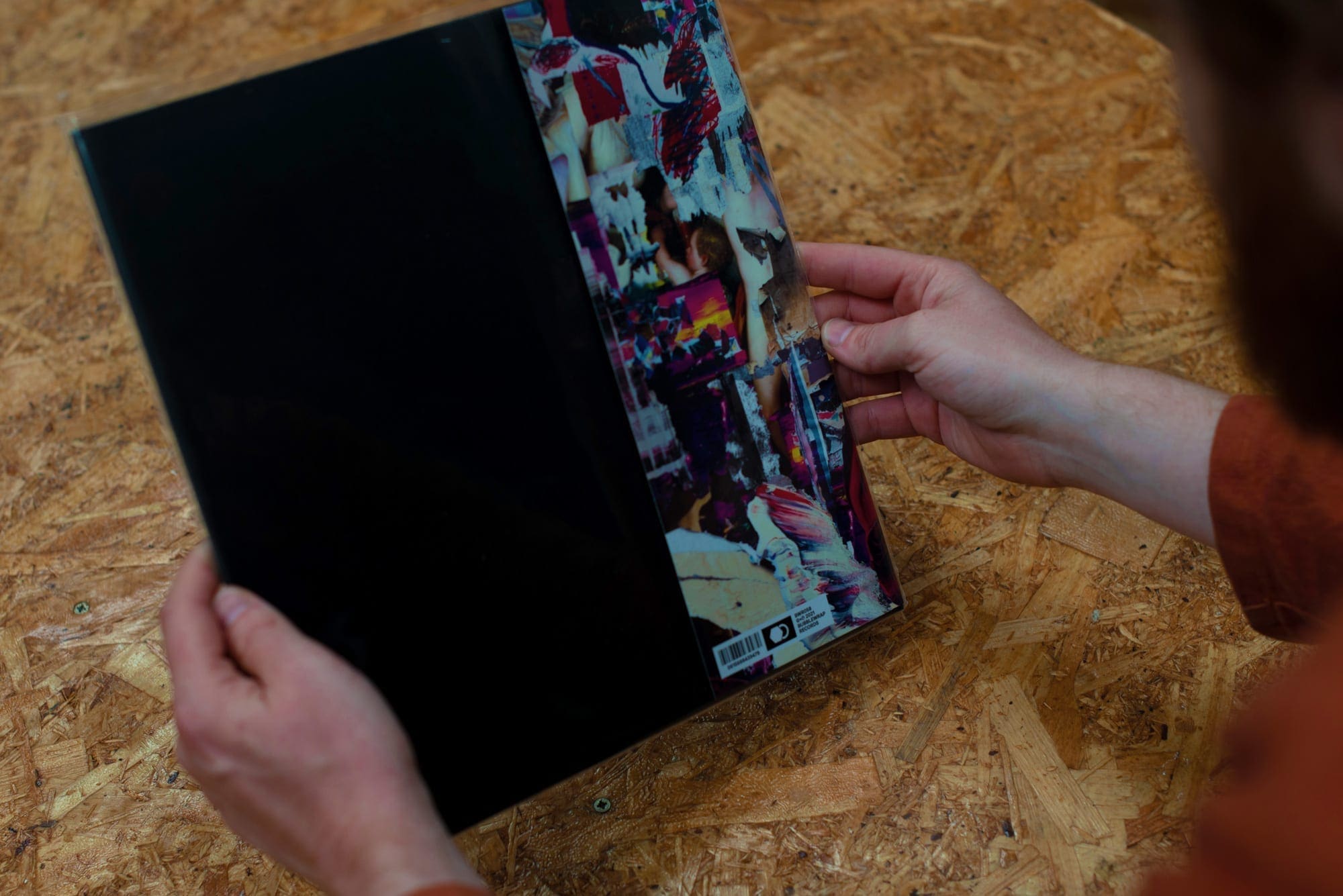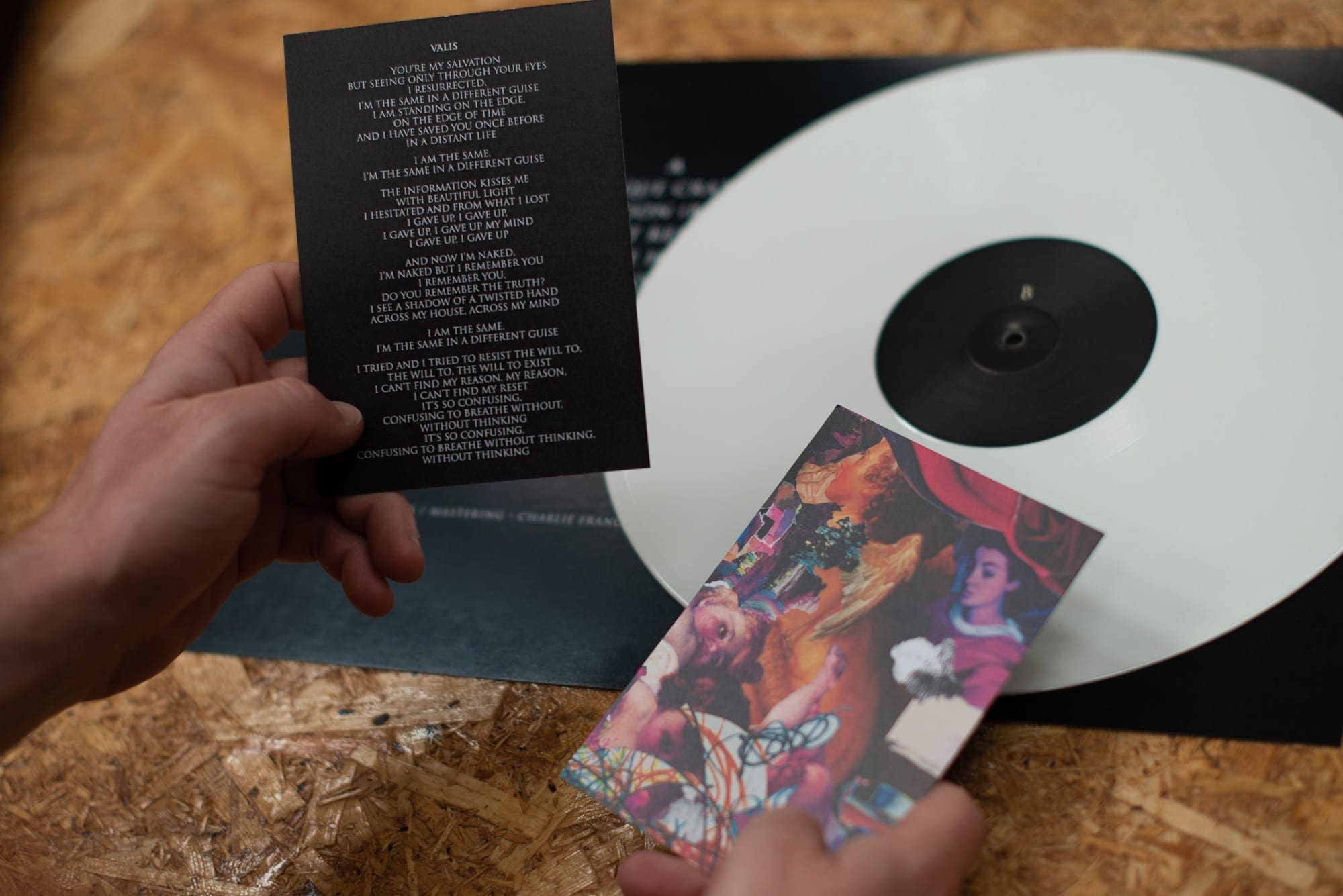 A1. Opaque Crater
A2. Conversation (Blackmail)
A3. Expect Results
A4. I Accuse History
A5. High Teens, Low Twenties
B1. VALIS
B2. Silent Running
B3. Running With A Mullet
B4. White Noise
B5. Manylion